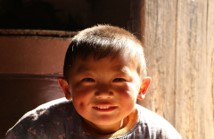 We hope to inspire K12 students in rural areas,especially girls,We hope to inspire K to 12 students in rural areas, especially girls, to expand their knowledge, explore, and set their own goals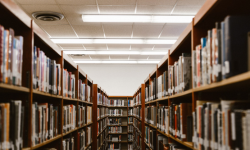 We plan to successfully encourage a certain number of students to enter the professional area of their choice,such as STEAM, by choosing it as a major to study or career to pursue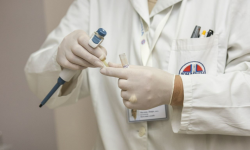 By breaking barriers to accessing knowledge, we hope to instill rural students with the ambition to rise to the top of their field and make outstanding contributions with enthusiasm and expertise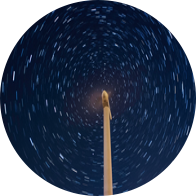 Every rural student should have ambitions other than material wealth.
Science (S), technology (T), engineering (E), Art (A) , Mathematics (M) (STEAM) need and deserve to be the goal of rural students.
Rural students have the same ability and potential to grow into top experts, such as the academicians of the Chinese Academy of Sciences and Chinese Academy of Sciences and Nobel Prize competitors, making outstanding contributions to the society.
"Reaching for the stars" is a rural teacher vision expansion project, which integrates the professional knowledge and experience of outstanding scholars and experts of the field, both home and abroad, through online courses, aiming to train rural teachers and broaden their horizons. The final mission of the project is to provide rural children with the opportunity to explore and pursue their loved life and ideals, earlier than they now do.
Integrate high-quality resources, professional knowledge, the experiences of outstanding scholars and experts of the field, both at home and abroad, and high-quality case studies to meet the needs of rural teachers and children. This will ensure that the courses are inspiring, knowledgeable, and interesting.
Use class-based teaching to encourage active student discussions, equip each class with a teaching assistant to provide support and guidance in a timely manner, and track the results/feedback of the courses for necessary adjustments.
The House of Enlightened Needs (H.E.N.) is the founder and organizer of this project
Other institutions (companies) and individuals can join as members. Members will be involved in the operation of a specific part of the project.
Standardize the curriculum online, which not only lets the project cross geospatial constraints but also increase the interactivity of the curriculum. This helps to expand the influence of the project resources beyond the set curriculum.
This course will focus on expanding understandings of science. Through introducing cutting-edge problems and solutions in life sciences, medicine, and biotechnology worldwide, this course hopes to inspire students to develop interest and passion in those fields and become future professionals and top experts in relation to biology.
Adolescent Behavioral and Psychological Conflicts (Human Development)
This course will focus on human development, especially on the subjects of psychology and pedagogy. Through helping rural teachers scientifically guide and encourage the healthy growth of adolescents, this course will inspire students to become psychological counselors, secondary education teachers, psychologists, and other professionals in related fields.
This course will focus on expanding understandings of the humanities. Through teaching law-related subjects, theories. and cases, it hopes to develop students' legal acumen and interest in learning about the law, ultimately inspiring them to become legal practitioners and top experts who pursue justice.
This course will focus on expanding understandings of time and the universe. Through topics on cosmic space, celestial bodies, cosmic structure, and development etc., it plans to inspire teachers and students to look to the sky and envision "reaching for the stars".
Popular Science (General)
This will serve as an easy-to-understand introduction to science and engineering topics useful in daily life.
We have more courses under development!
Why Online Courses?
Benefits more rural teachers
Breaks geospatial barriers and increases interactivity
Attracts the best scholars and experts (who may otherwise be constrained by time, resources, and accessibility) to the project 
Why Rural Teachers?
Benefits more rural students
They're better equipped to spread knowledge
Provides rural teachers with an opportunity to improve themselves and may allow rural teachers to even realize their own goals
The objective of the "Reaching for the Stars" project is that, one day, rural teachers can better identify their students' potentials, and help guide them into professional fields. At the completion of the project's mission, the goals of rural children will no longer be constrained by geography; they shall see the stars and reach for them.